The Cuisine of the Hotel Alhambra Palace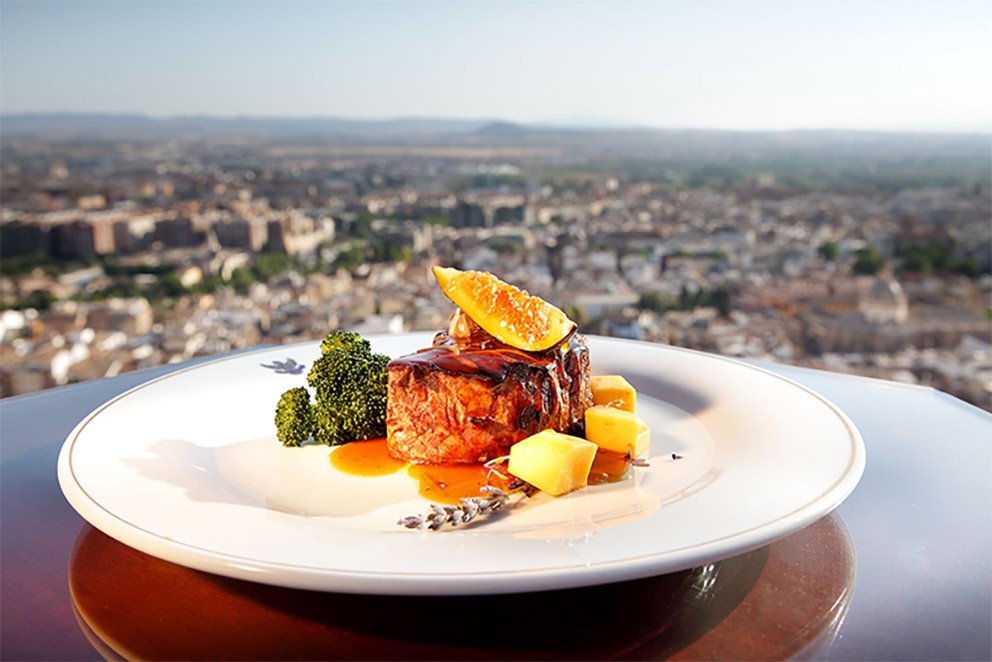 15 September, 2016
Ignacio Duran
Since its opening on 31 December 1909, the cuisine has been an important part in this hotel. New Year's dinner, but apparently there was no tradition of taking the grapes, was one of the most important events in the agreement was signed in the presence of King Alfonso XIII.
105 years later,  our cuisine is still a reference of the hotel, since we offer dishes of the local, national and international dishes using the best products on the market and always trying to make use of those of our own earth. Luckily, Granada has a privileg in offering tropical products and fresh fish straight out of the sea, unique in our coast, as our lamb meat and vegetables that we grow ourselves.
 In our kitchen we produce:
* The dishes for room service.
* The tapas and light dishes, which can be tasted in the bar or on the terrace "unbeatable views".
* The a la carte menu for the restaurant.
* The work menu.
* The menus for groups.
* And the gala menus for all types of events.
All our dishes have a avant-garde without losing its origins, which has meant the recognition, in the world of gastronomy, our work through several awards between which we emphasize the latter: DISH OF GOLD RADIO TOURISM.
FRANCISCO RUIZ RIVAS
HEAD CHEF OF THE HOTEL SINCE 2003
Leave a comment
Your email address will not be published. Required fields are marked *